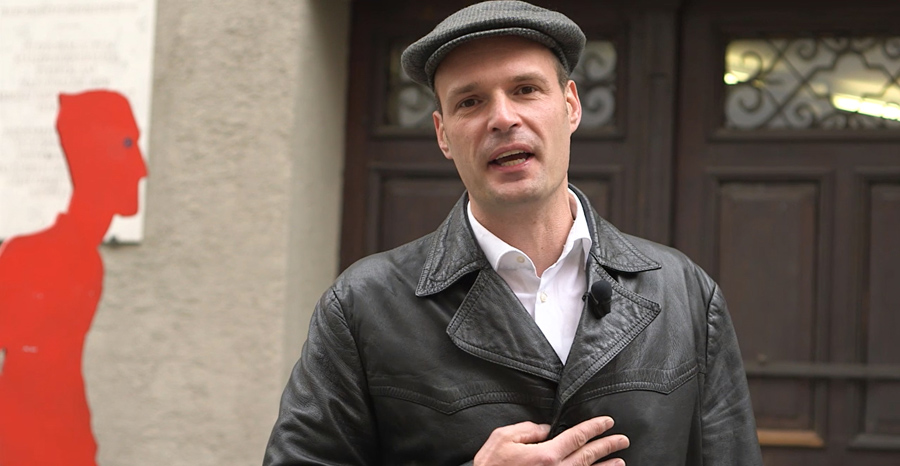 The Brecht house Augsburg
Learn more about the life of Augsburg's most famous son.
It was here in this house, "Auf dem Rain 7", that I was born on the 10th of February 1898. It was a typical craftsman's house located in the Lech quarter of Augsburg, whose foundations date all the way back to the 16th century. The people living and working down here in the Lech quarter were primarily craftsmen. The "better" people lived in the upper part of town, on Maximilian Street or Karolinen Street. When I was born, this building still housed a craftsmen's workshop – a file cutter's shop. In the canal in front of the house was a water wheel for powering a large hammer which, in turn, was needed for metal working. It was very noisy! Six months after my birth (not least because of the noise) my parents decided to move house: down to "Bei den Sieben Kindeln" in the historic town center and later to Bleich Street, where I grew up. In 1985, almost 30 years after my death, the first little museum was established here. This beautiful permanent exhibition, which you'll now be able to visit, was created in 1998 for my 100th birthday. You'll be led through each of the rooms of the exhibition by highly knowledgeable Brecht experts from Augsburg.
Read more