Official video guide for the Brechthaus Augsburg
This is the official video guide of Bert Brecht's birthplace in the Lech quarter, located in the centre of Augsburg. Go on an exciting journey through Bert Brecht's life together with our expert speakers. In every room you will learn more about the different stages in Brecht's history. The videos will tell you about his childhood, youth and love life, along with his life style and the time during and after Brecht's exile as well as his death.
About the Brechthaus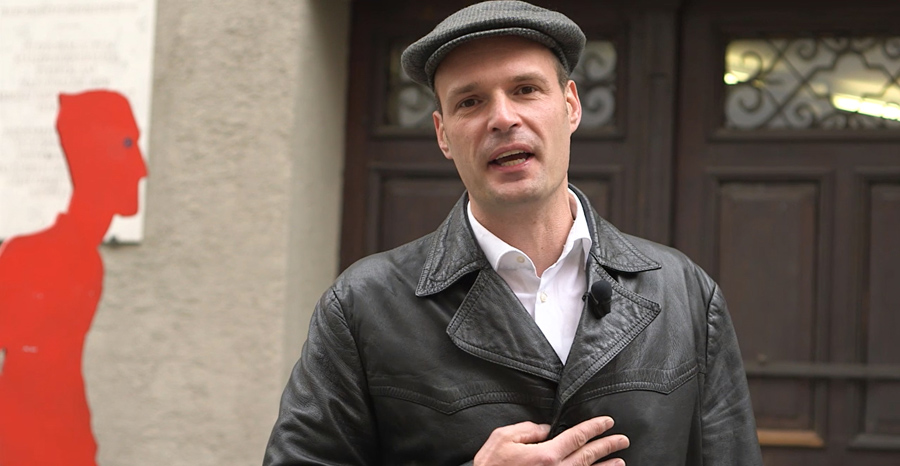 The different rooms of the Brechthaus
Navigate yourself through the different rooms of the Brechthaus. For every room you will find a video which will give you more details about the stages of Brecht's life. Alongside the video clips you have the possibility to reread all interviews. If you want to change rooms, you can either click on the next or previous room to get there or you can choose rooms directly going back to navigation. Enjoy immersing into the exciting life of Bert Brecht.