ROOM 1
Rita Romeo
Prize winner of the science award "Augsbuger Schulen 2015/16"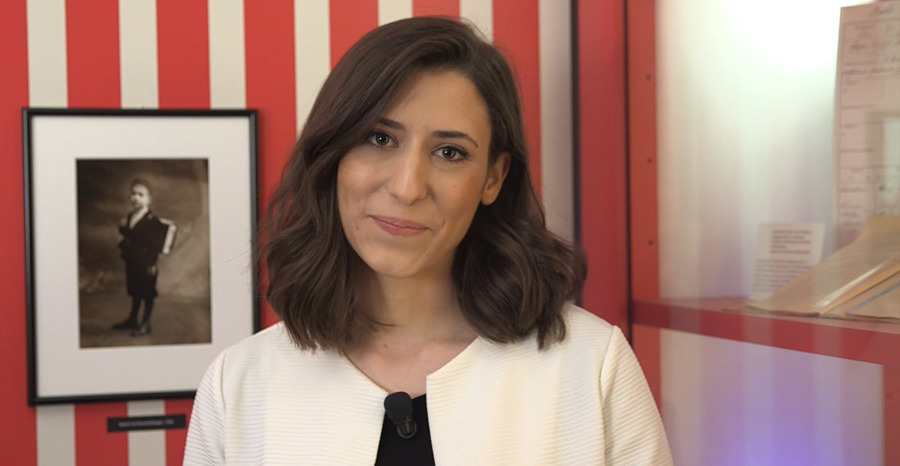 The childhood and youth of Bert Brecht.
This Room is dedicated to Brecht's childhood and youth, as well as to his literary beginnings.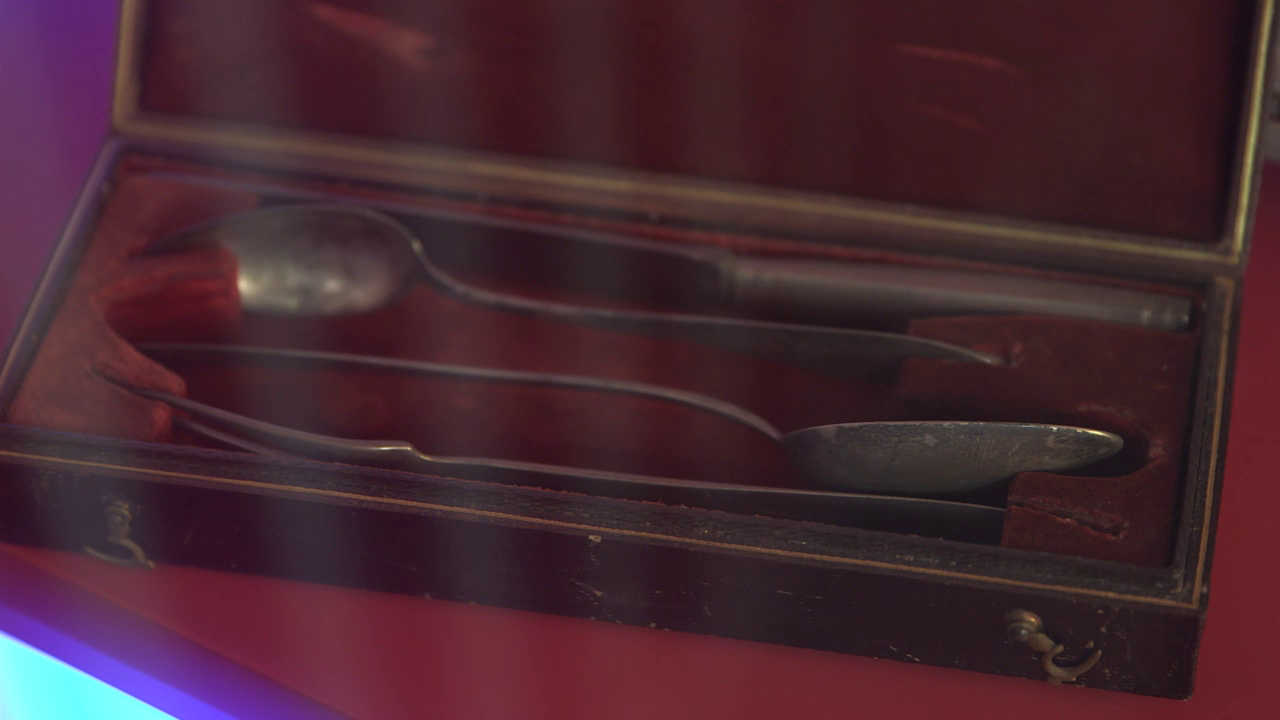 Baptism and Confirmation
Brecht was christened and confirmed in the Barfüßer Church not far from here. (You can see his original christening cutlery set in the display cabinet here)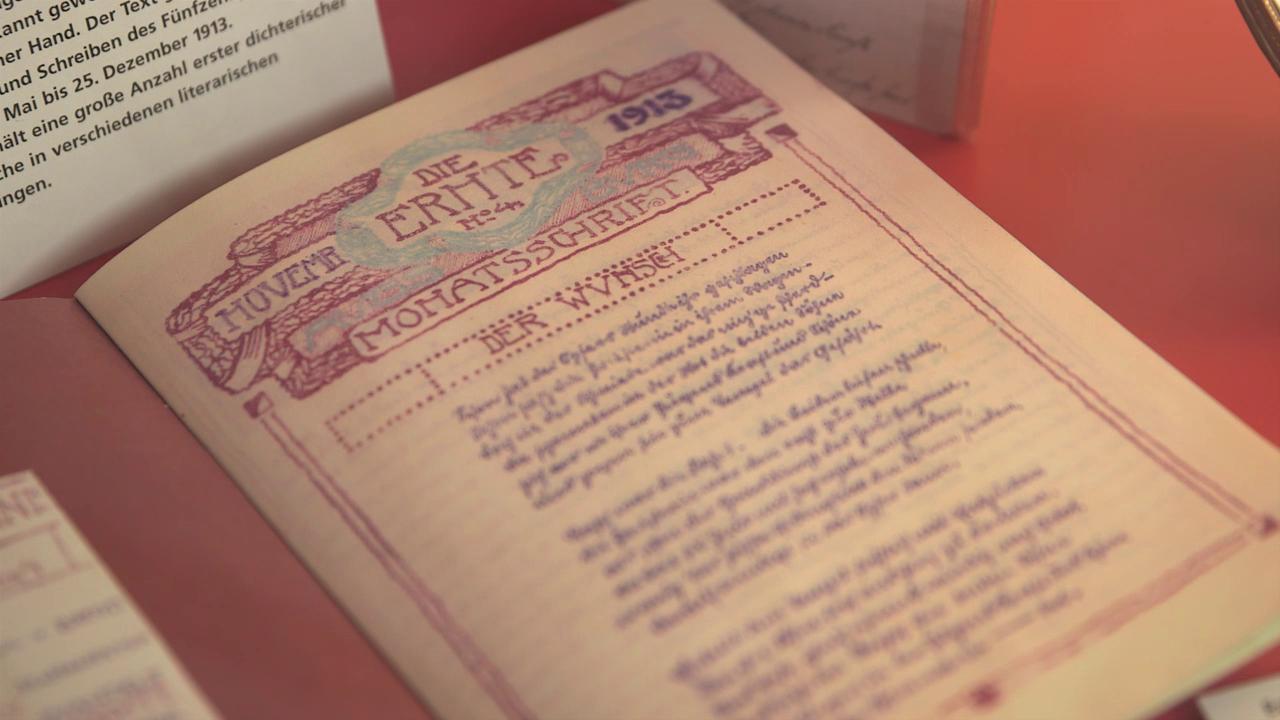 First literary Works
Brecht started school in 1904 and was anything but a model pupil. Later he was known as the "literature expert" amongst his fellow pupils. His first literary project was a magazine for pupils called "The Harvest". Brecht wasn't just the editor but also the author of most contributions. Six editions of the magazine appeared in total, one of which you can see in the display cabinet.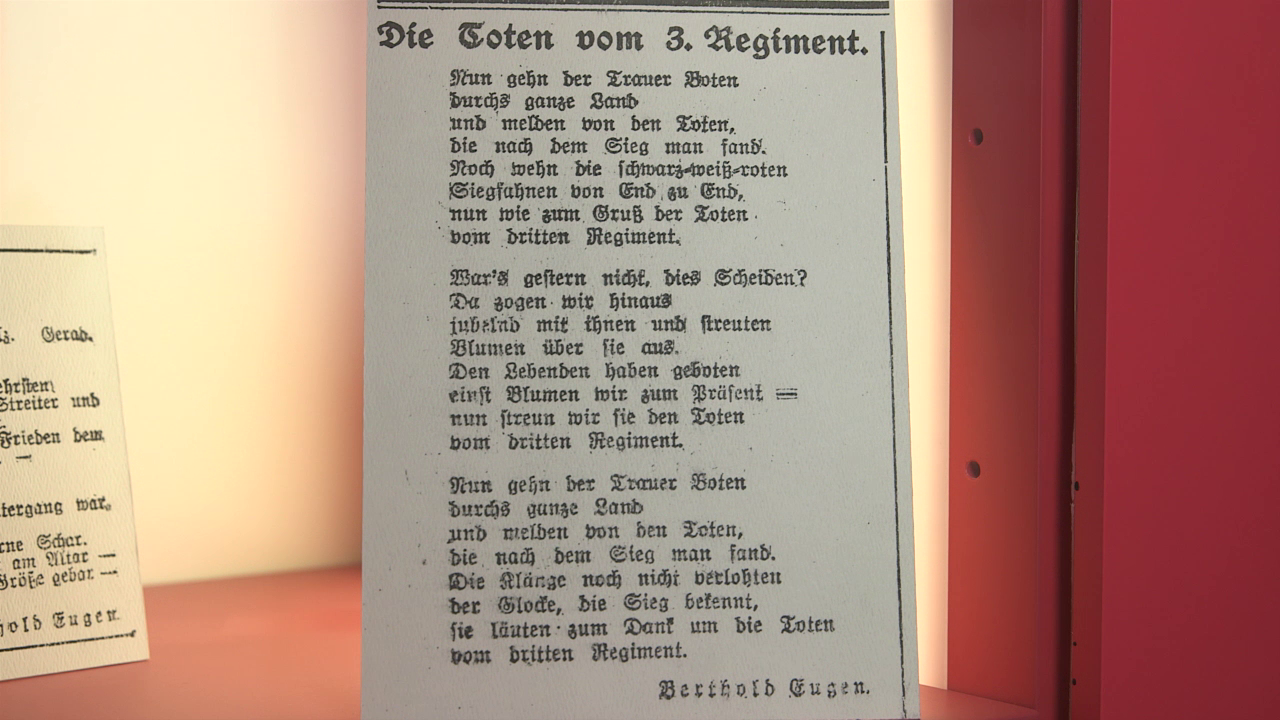 First Publications
Brecht's first real publications appeared in two Augsburg dailies after World War I broke out. Initially, these texts may seem quite nationalistic. Yet, it quickly becomes clear that Brecht simply wrote them like this because it was the only way for him to get his own texts printed in a paper. Brecht increasingly rejected the war, which becomes particularly evident in a school essay he wrote about a verse by Horace:
"Dulce et decorum est pro patria mori"
"It is sweet and honourable to die for the fatherland."
He took a very critical stance towards the war and this brought him close to being expelled from school in 1916. However, one teacher (whom you can see in the photo here) stood up for him. Brecht ended up only being given a minor reprimand in his school report.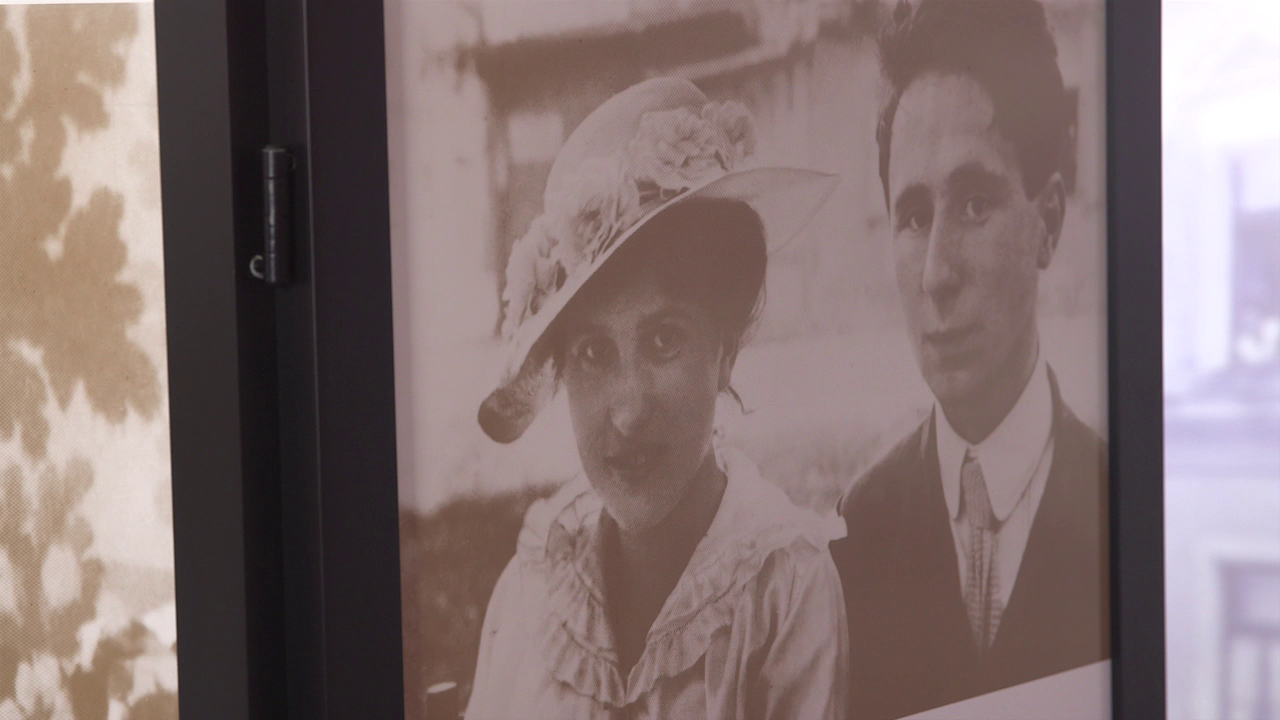 Early Loves
Brecht fell in love several times here in Augsburg. His first great love, and the mother of his first son, was Paula Banholzer. For her 18th birthday, he gave her a silver bracelet which is also on display here. You can see a picture of Paula with Brecht, too. Another great love of his – also in Augsburg – was Rosa Maria Amann. His famous poem, Remembering Marie A., was dedicated to her. (As part of this tour, you can listen to the poem being sung).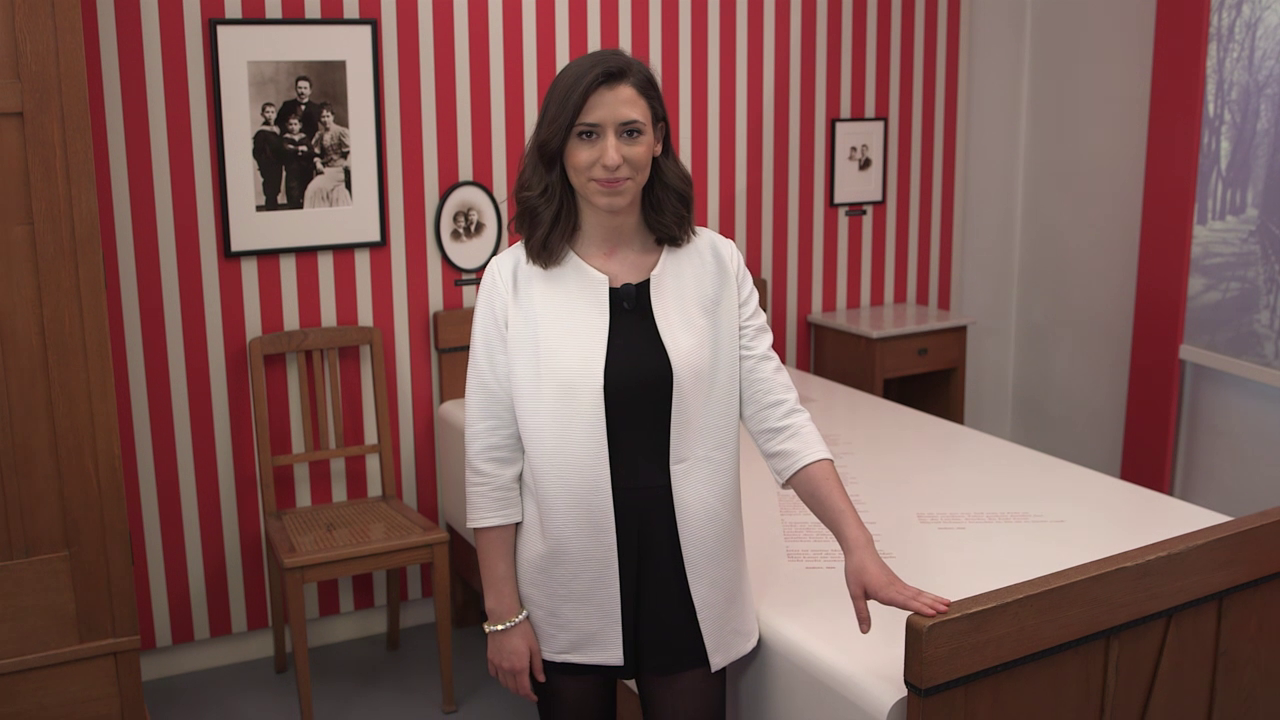 Brecht's Clique
Around 1916, a famous Augsburg circle of friends formed around Brecht and this clique made music and wrote poetry – and provocative texts, too. Brecht would roam Augsburg's historic city centre with his friends, going to bars and trying to attract as much attention as possible.
Brecht's mother fell ill at a very young age, making it necessary for her to have a room of her own. All the original furnishings of that room are on display here in this room.
Read more