INTRO LEVEL 1
Prof. Dr. Prof. h.c. Jürgen Hillesheim
Director of the Brecht research institut Augsburg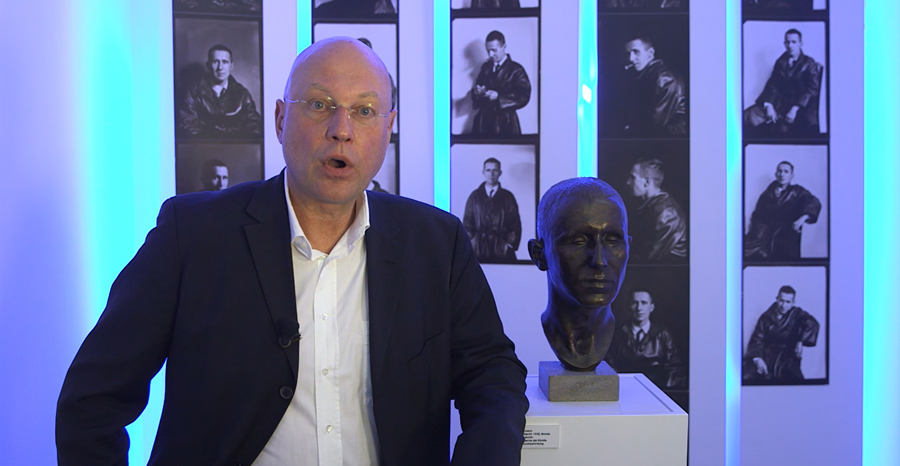 Permanent Exhibition at Brecht house
Welcome to the permanent exhibition at the birthplace of Bertold Brecht.
Welcome to the permanent exhibition at Bertold Brecht's birthplace. Right here in the hall you can see a series of the famous leather coat photos of Brecht. He had them taken by a court photographer in Augsburg in 1928, after celebrating his international breakthrough with The Threepenny Opera.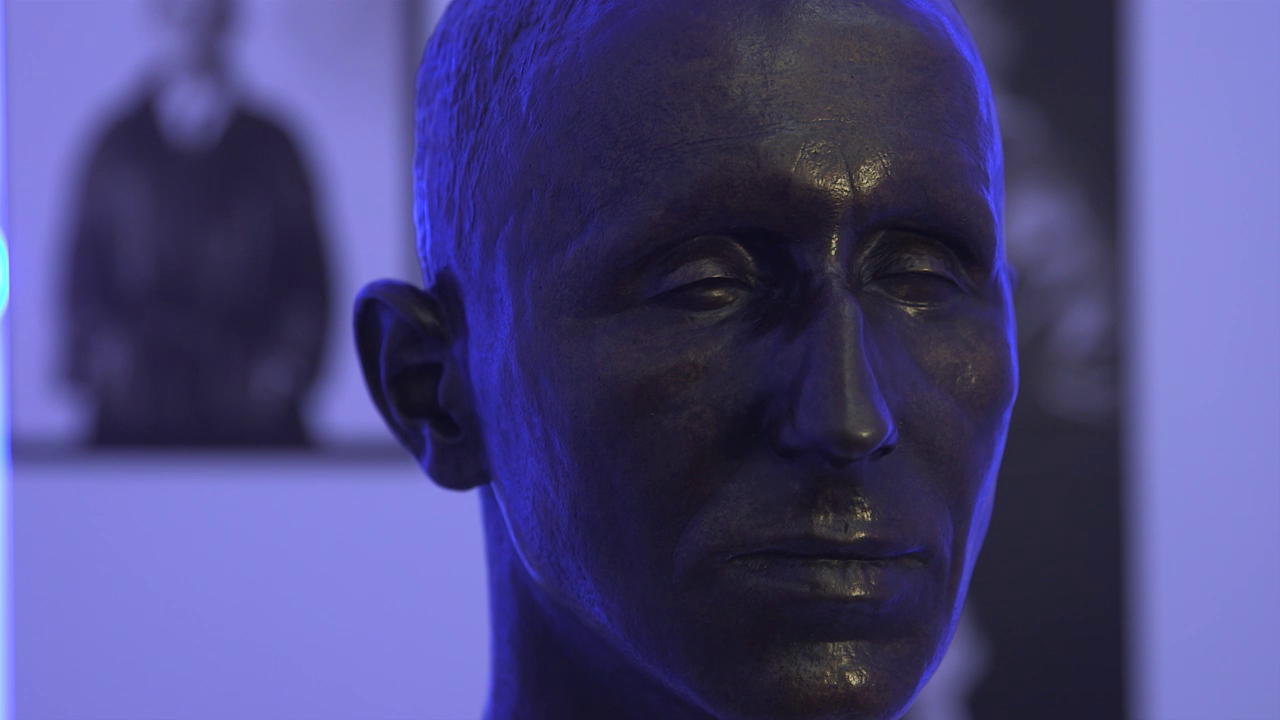 In front of the photos, you'll see our most valuable exhibit: a bronze head by Paul Hamann, which has been positioned here in deliberate contrast to the photos. From this hall you can enter the various exhibition rooms in chronological order.
Read more