ROOM 2
Dr. Michael Friedrichs
1. chairman "Bert Brecht Kreis Augsburg e.V."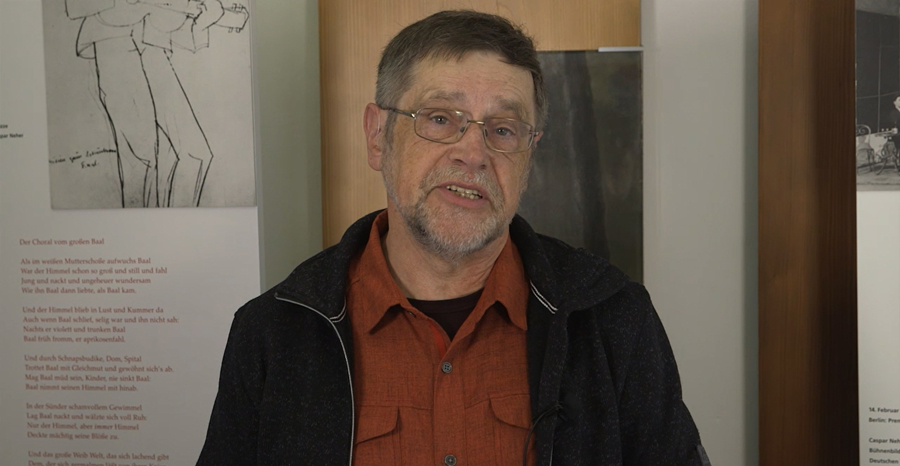 The playwright Brecht and his early works
It is worth knowing about Brecht's first plays, his breakthrough, and his friends.
Even as a schoolboy, Brecht spent a great deal of time studying Augsburg's theatre scene, critiquing it in countless notes and articles and developing his own ideas for it. Right from the start, he approached theatres in Munich and other cultural hotspots with drafts of his own first plays ‒ surprisingly early on, he even managed to get some of these plays staged.
His plays were discussed intensely within his Augsburgian circle of friends which included, amongst others, Otto Müller-Eisert, who went on to become a doctor and remained a lifelong friend of Brecht's, and Otto Bezold, who became a minister in the Bavarian government after World War II. In his diaries, Hanns Otto Münsterer has passed on a great deal about that particular period of time. One of Brecht's long-term artistic companions was Caspar Neher, who went on to become a famous stage designer. While serving as a soldier in France during World War I, he entertained a lively correspondence with Brecht, who requested that Neher also send him sketches.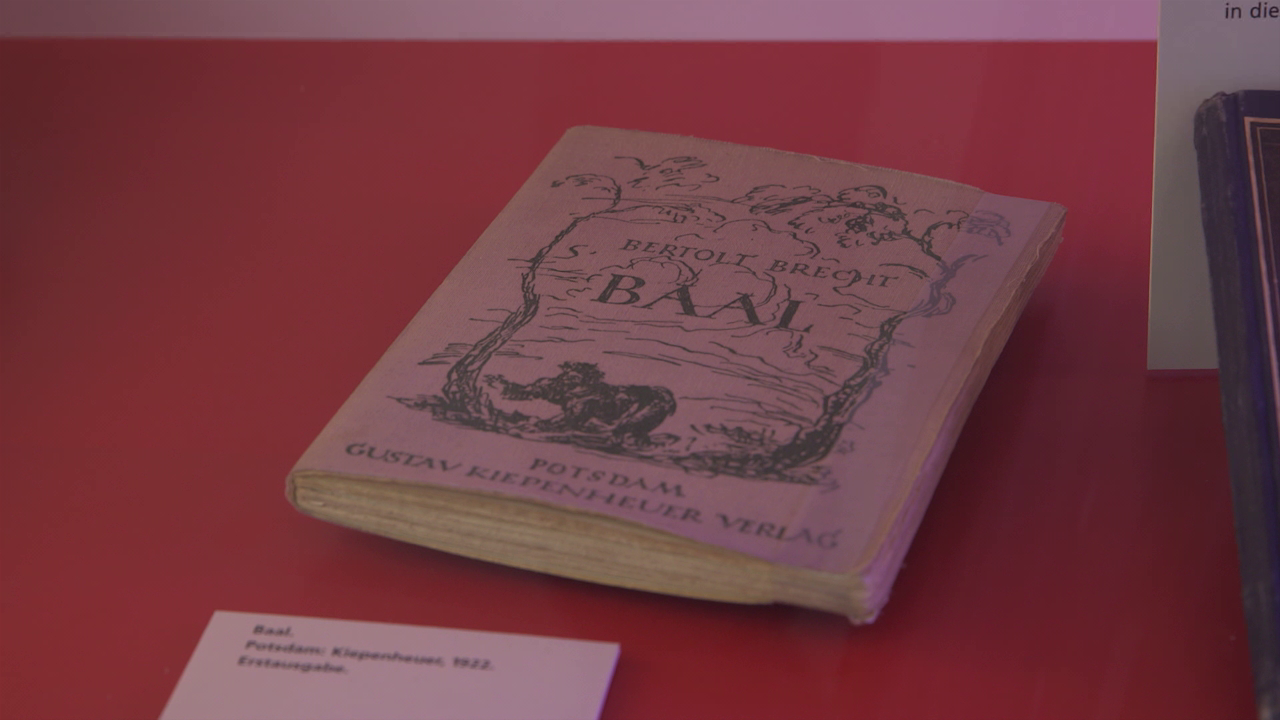 The Baal
Brecht's first full-length play was Baal. It came about as a counter-project to a play by the later Nazi poet Hanns Johst. Brecht had met him at a drama seminar taught by Professor Kutscher in Munich. Caspar Neher's drawing of Baal playing the guitar is clearly inspired by Brecht's unconventional playing technique.
The play's premiere took place in Leipzig in December 1923. In 1969, director Volker Schlöndorff made Baal into a film with Rainer Werner Fassbinder.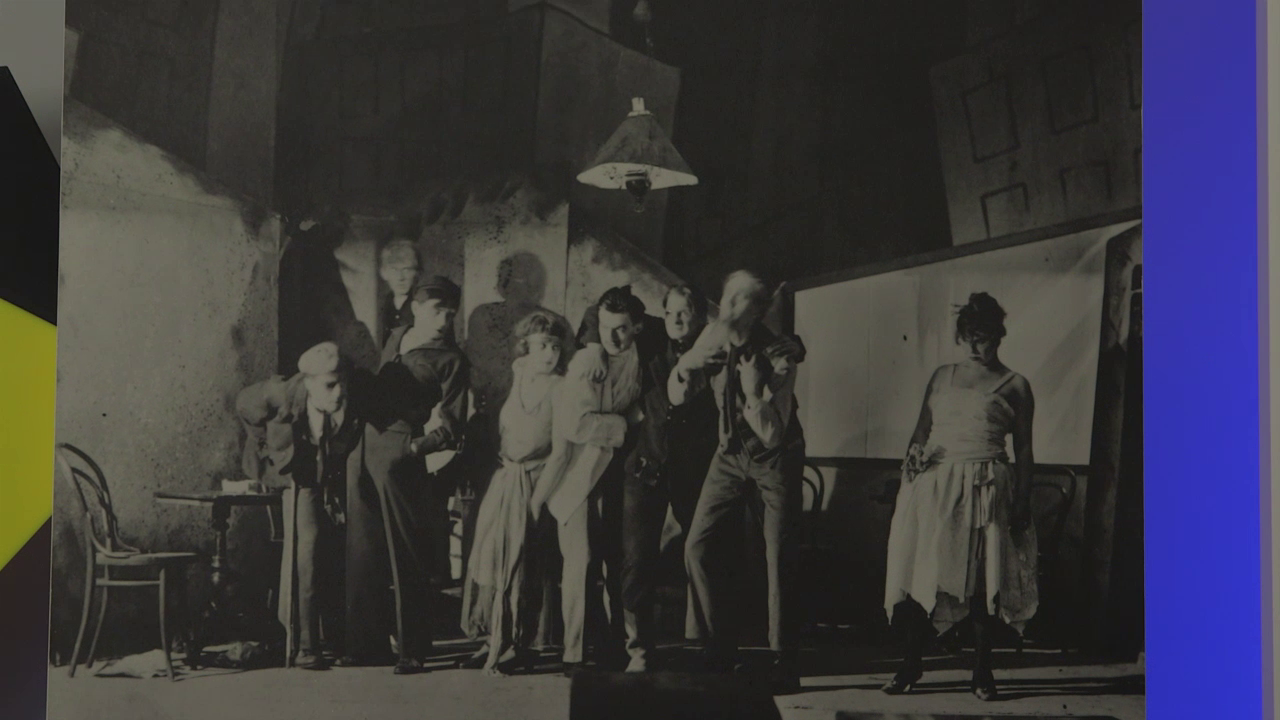 Drums in the Night
Brecht's second play, Drums in the Night, dealt with a soldier's return from World War I and his unheroic response to the revolution – and to the fact that his bride, pregnant by another man, is to be married to a war profiteer. Drums in the Night was premiered in the Munich Kammerspiele in September 1922. Back then, Brecht had a large sign hung in the auditorium with his famous dictum "Don't gape so romantically". That production brought him his breakthrough as a playwright. As the renowned theatre critic Herbert Ihering wrote about it: "Overnight, 24-year old poet Bert Brecht has changed the poetic face of Germany." Brecht was awarded the Kleist Prize and taken on at the Munich Kammerspiele as dramatic advisor. Writer Lion Feuchtwanger had lent him his support. On the stylized stage, we can see the red lampion which appears in so many of Brecht's plays and with which he liked to roam the streets of Augsburg.
Brecht's third full-length (and lesser known) play, In the Jungle of Cities, was staged here at the Augsburg Theatre during the 2013 Brecht Festival.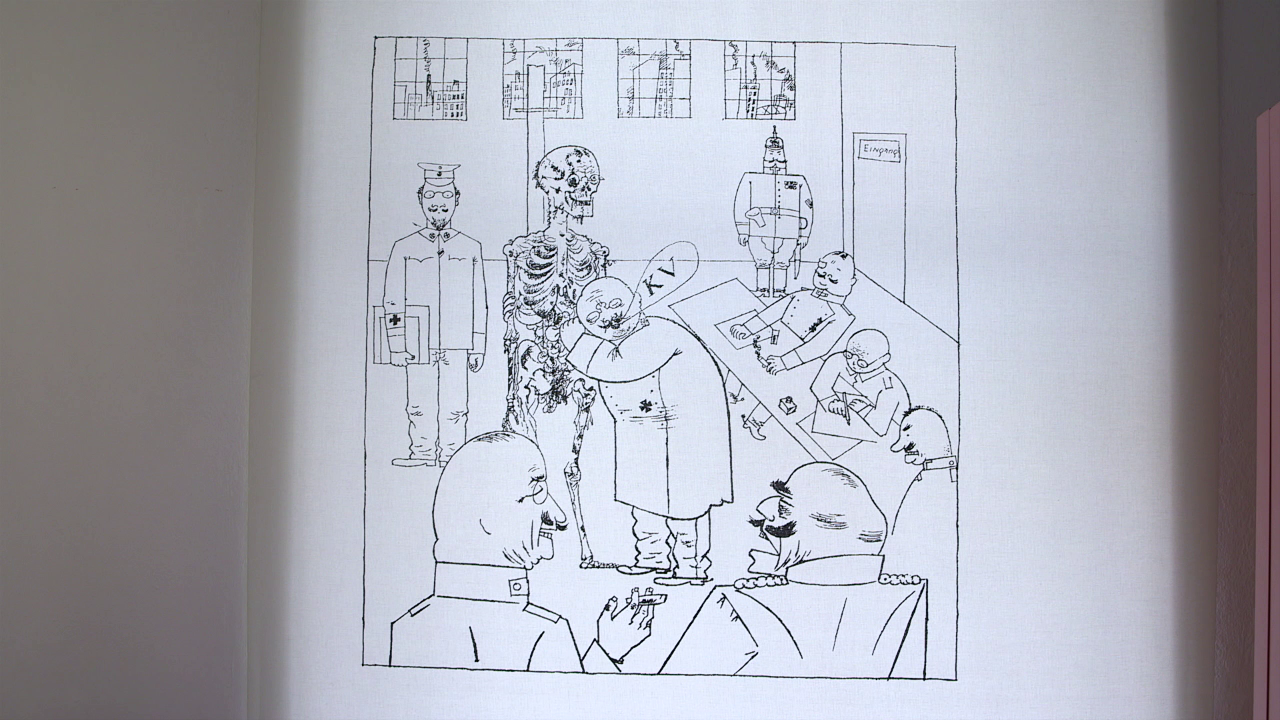 Legend of the Dead Soldier
Hannah Arendt has described Brecht's poem, Legend of the Dead Soldier, as the best German-language poem about World War I. It was most likely written during the war, presumably around the same time as the caricature beside it by George Grosz.
Read more